5 tags
7 tags
8 tags
5 tags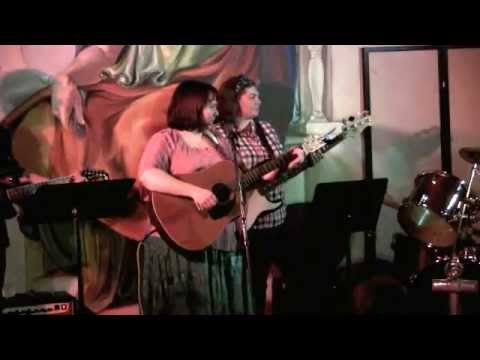 7 tags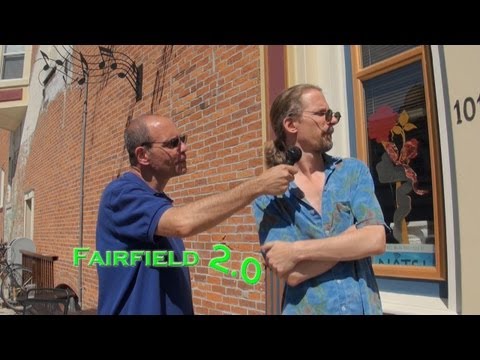 5 tags
Ready to Sing in Spring!
Photo © 2013 Werner Elmker  The theme for the April Art Walk in Fairfield was "Sing in Spring".  Cafe Paradiso was hosting a Singer-Songwriter lineup, and I was not originally scheduled to play, but a few hours before the show they had an empty slot to fill and asked if I could step in.  I love that I am so comfortable with enough songs now that a last minute, 30 minute set is no...
4 tags
9 tags
2013 Catching Up
Oh hey, have I really only posted once since Christmas?? I had a couple things I started writing about but didn't finish and post.  Oh dear. I think for now it's best to just summarize to catch up! JANUARY January was a little rough to be honest.  It's always a transition to come back from travels and coming from tropical weather into winter was not the most fun, I ended up getting a little sick...
3 tags
When Showing Up Is Winning
(I wrote this a couple Saturdays ago and forgot to post, so here it is!) This morning I got up and I went to yoga. "Big whoop", you may be thinking. "I get up every morning and go to yoga/cross fit/gym." You're awesome. Seriously. Keep it up! I haven't gotten up to exercise in the morning for over two years. I managed to make it to a few gentle yoga classes at the end of last year before I went...
6 tags
Christmas in Colombia!
Holiday Greetings from lovely, warm and breezy Barranquilla, Colombia!  I'm down here spending time with my in-laws and learning their family and cultural customs.  So much fun!   Last night we had a very late dinner (it's meant to be at midnight but we cheated and ate at 10:30) and exchanged gifts.  I gave several of my CD's as presents and included translations in Spanish....
5 tags
Song from Anchor on Fringe Toast - KRUU tonight!
I got word from DJ Andy Bargerstock that he is going to be playing a track from my Anchor EP on his show Fringe Toast tonight on KRUU! Fringe Toast is a mighty cool weekly show that features: Non-mainstream music from late 1960s to present with a tendency toward blends of acoustic and electronic elements. Very hip, bluesy, down-tempo chill-out, and obscure...
7 tags
Hooray for the CD Release Party Show!!!!!
Well, that was just so fun!!   This show was a long time coming, and it was not just any show, it was to officially celebrate the release of Anchor!  I of course had all sorts of ideas of things I wanted to do to make it special, and not enough time to do all of them.  One of those things was I had thought to make some cake or cupcakes.  When it got to the point of soundcheck and it hadn't...
6 tags
Interview on Planet Erstwild with KRUU FM's James...
Earlier this week Station Manager James Moore had me in to talk about Anchor and its very beginnings with KRUU and Lyrical Venus!  We played a few songs, talked about song inspiration, the artwork and the upcoming CD release with the band - November 30th, 8pm, Cafe Paradiso! Fun to have the tables turned and be the one interviewed!  You can listen in or download the whole interview...
7 tags
Anchor CD Release Show on Friday!! (11/30)
Oh, it is finally happening!  The official CD release party concert!  HOORAY! I've had a few folks be a little confused, asking me, "Didn't you already release your CD?"  The start of the longer answer is that there have been waves of different kinds of releases.   I got the discs in August and have been sending them out and hand-delivering them to the folks who...
7 tags
Anchor is Online!!
Happy Online Release Day to my first EP! You can now find, listen to and purchase Anchor on a whole bunch of sites, so if you've got a preference, it's up to you! My favorite is Bandcamp Followed by CD Baby Then of course there is iTunes And Amazon And Google Play You can even listen on Spotify! I'm not sure where else it is yet as I haven't had time to check, but...
5 tags
Little Things That Mean A Lot
A couple of the more significant moments in the recording of my album at Rubicon in Austin revolved around an amazing keys player named Red Young. It was when Dan said the songs were ready to send to Red that I knew we had made significant progress in a project that had seemed mysterious and huge.   Then when the songs actually came back with added acoustic piano and Hammond organ tracks, the...
4 tags
A House Concert and A Quilt and A Lot of Love!
(Info about second round of pre-orders for anyone who missed the Kickstarter at the bottom of this post!) I have a special group of friends I met in college.  Though our lives have taken us all over the map both literally and figuratively since then, we still have managed to get a majority of us together once a year since we met!   This year we gathered in Ashland, OR to celebrate the birth of...
"The most beautiful people we have known are those who have known defeat, known..."
– Elisabeth Kübler-Ross (via mymoose)
2 tags
"Thousands of candles can be lit from a single candle, and the life of the candle..."
– The Buddha
Busy Happy Bee
Oh my, I have been a busy, happy bee!! Here's the short version update: 1) Kickstarter was a great success!  I did much of my blogging in the form of project updates the past month or so.  If you missed out on that, check out this link and catch up on how the last little bit has been for me.  Lots of fun pictures and videos over there...
6 tags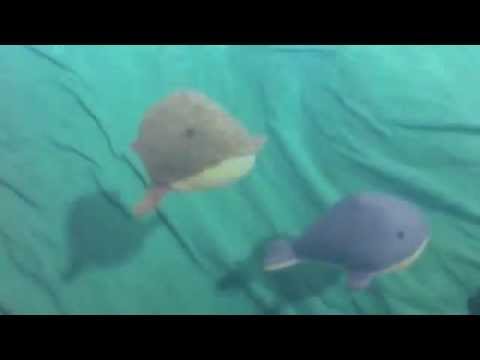 4 tags
The Anchor Kickstarter is Alive and Kicking!
I've known for over a year now that one of the last pieces of my Rubicon Year project was going to be a Kickstarter campaign to help cover the final costs of the actual CD (If you're not familiar with Kickstarter, check it out, it's a great way for independent artists of every medium to fund creative projects!).  I had originally thought I'd launch it while still in Austin,...
"If we wait until we're ready, we'll be waiting for the rest of our lives."
– Lemony Snicket (via emtc)
5 tags
Another SpinTunes! (I need your votes!)
I do believe I actually started this tumblr two years ago in June, during the very first SpinTunes contest.  It's both a little painful and also gratifying to look back at the songs I was writing back then and over the past two years and see how I've grown in that time.  One of my biggest goals when entering the contests was to become a better songwriter, and while I also did a bunch...
6 tags
GoJindy Benefit Concert! Sat. 7/7!
My friend Samantha is one half of the creative team behind GoJindy.  She and Danielle have been teaching awesome craft sessions for kids in Fairfield, and they are working to open a dedicated space for kids to be creative and for their parents to hang out too!  I was lucky enough to grow up with a mom who was always finding crafts for me and my brothers to make as kids, and I think that...
8 tags
Service
I got to sing right on that corner. Amazing acoustics! Last night my dad asked me if I would be willing to sing Jonah's Whale as part of his sermon about "Service".  Thanks to some flexible friends I was able to delay the conference call I had with them today by an hour so I could go to the morning mass at St. Gabriel's. During the sermon, my dad talked about the paradox...
6 tags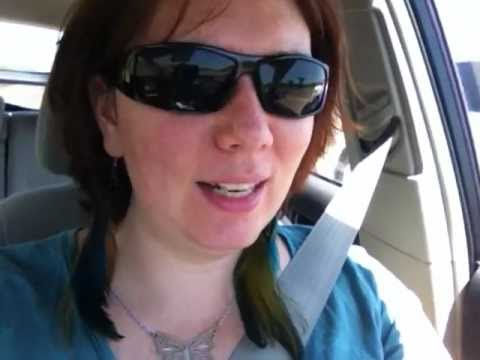 7 tags
157 Performances in One Year
Fairfield Town Square A year ago tomorrow, I went to my first open mic in Austin.   It was not my first time at an open mic by any means, but it was my first in a big city of strangers. Rather than knowing pretty much everyone in the room, which was usually the case in my small hometown, I knew next to nobody.  At the time I didn't know that open mics were going to become a...
7 tags
150 - Fair Bean
Photo by Amy Zamarripa I've been wanting a pair of cowboy boots for at least four years, if not more.  I set a few goals for myself where boots were going to be the reward but never quite made it and got increasingly sad as again and again, they seemed to slip farther away from me.  I didn't even try to console myself with trying to think they were some sort of cliche folk uniform, I...
6 tags
149 - Flipnotics
It had been so long since I'd been to Flipnotics I could hardly believe it, but I was happy to get there for #149.  Lisa didn't have her guitar with her, I told her she could borrow mine.  When she got started, she grabbed my guitar out of the case by the window where I'd left it and she hung it up on the hook on the wall after playing.   A few players in, and Lige asked if he...
8 tags
Last Big Show in Austin! Friday 5/18! With the...
Top: The Doras - Connie, Mariana, Heather Bottom: Emily Shirley, Katie Lessley I'm pretty excited for this, I'll be playing a full set with the ladies I've been working with at Rubicon Artist Development all year. We'll have Robert Galindo with us on bass. After we play, the lovely and talented Emily Shirley and Katie Lessley will also do sets of their awesome music!...
8 tags
148 - Bouldin Creek Food Park
I really, really, really wanted to play this gig.  It was my last big solo show scheduled in Austin and I had a few friends who were planning to come.  I also was looking forward to dinner there, the food is good and I was pretty sure I'd get enough tips to cover it.  But it was also raining off and on the past few days.  It's hard to hate on the rain when Texas needs it so badly, and...
8 tags
147 - Kick Butt
A few days ahead, my friend Robert Mattson, from Boston put out the call on Facebook that he was coming to Austin on Thursday and wanted to hang out with Song School friends.  I told him I was planning to go to an open mic and would love to have him join me. We headed up to Kickbutt Coffee and got there in time to catch a show by traveling musician Dustin Prinz, who was, and is awesome.  Robert...
6 tags
146 - Thrice
Thom Worldpoet and Michele Solberg at Thrice I hadn't been to Thrice in quiet a while, I hadn't been since Michele Solberg started hosting it, and that plus the thought of going to an early night, close by (one bus, maybe 10 minutes), with some good tables to sit and and sew whales all made my Wednesday night decision pretty easy.  (If you don't know Michele, go read her bio on...
7 tags
145 - Rusty's
Tuesday I decided to try out a new open mic that's both new to me and also fairly new to Austin, at Rusty's.  A few stops down the line on the bus, a guy with a guitar got on.  We traded our guitar stats and struck up a conversation.  His name was Landon and he was just finishing a rehearsal, I told him I was on my way to an open mic and he decided to come along as well.  He had...
6 tags
Recording with Rose
I realize I haven't really said anything on my blog yet about my recording process.  It feels rather intimate somehow.  Probably some things are the same for everyone, and some things are very individual.  But I had somehow gotten the impression that it was going to be intense and stressful, or at least something that I really had to gear myself up for in a big way. I think it can be like...
3 tags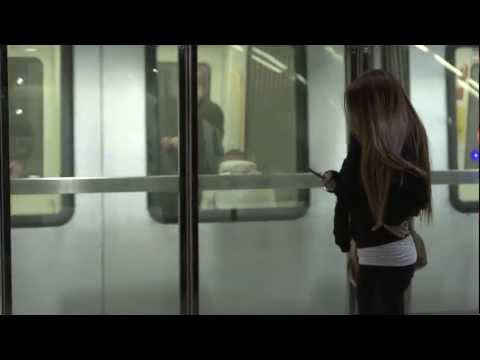 6 tags
144 - Backroads
  (pic of Raul at Backroads a couple months ago, before they put up the new wall)  Today is Raul's birthday, so last night was his birthday open mic.  They've put up a new slat type wall that helps divide the stage area from the billiards area without closing stuff off too much, I like that. Raul's guitar pickup was wonky so I let him play mine.  Always fun to hear what she can...
4 tags
6 tags
143 - OPA!
Billboard outside Opa's that cracked me up.  Says "Es Bud Light con un twist" Spanglish FTW! I managed to catch the right bus to get to OPA early instead of late, and Tom Harvey walked in a few moments after.  He reminded me that there was a song of mine he wanted to harmonize on and we decided to go out in the courtyard and see if we could figure out which one it was.  After...
7 tags
142 - House Wine
I've heard good things about the House Wine open mic for a while, but since I always had rehearsal on Monday nights, I was never able to go.  So when I finally had a free Monday I jumped on the chance. It's a pretty sweet little set up, an intimate courtyard with a small stage area on the porch above.  Justin & Tiffany who also host Baker Street on Sundays are the hosts and they...
6 tags
141 - Fair Bean
Photo by Amy Zamarripa Hadn't been to Fair Bean in a while so it was good to be back.  It started off a little bit of  a slow night but several folks showed up midway through and it ended up being a pretty full list by the end, though those of us left still got to squeeze in another song or two. One lady in the audience told me after my set that she liked my voice and would love to hear...
6 tags
140 - Red Shed
Photo by Amy Zamarripa The weather was pretty perfect for being outside in the awesome courtyard.  Connie and Robert picked me up to check out the stage since we were supposed to play there the next week as part of a songwriter's showcase.  Unfortunately the showcases were cancelled, I guess they weren't bringing enough people in or something.  It's a bummer but luckily I found...
7 tags
139 - Whip In
On my way to Whip In on Tuesday I pulled up my blog on my phone to remember what songs I had played there last, but I couldn't find the entry.  After looking a few times, I finally ended up Googling myself and did find it, way back in February!  Had it really been that long?  I guess it had, I've just been to the Whip In a couple times since to see shows, and at one of those shows I...